Wadada Leo Smith's
Ten Freedom Summers
Defining Moments in the History of the United States of America
Ten Freedom Summers is a large work inspired by the activity of the civil rights movement from The Niagara falls congress in 1905 and 1948, when President Harry S. Truman signed the Executive Order 9981 and up to Dr. Martin Luther King's Memphis speech in 1968.
---
Wadada Leo Smith has composed a new work for the "Ten Freedom Summers" collection!
This new work is entitled "The March on Washington D.C.—August 28, 1963" and will be for quintet (trumpet, piano, bass, 2 drummers), string quartet, and harp. The ensembles performing the work include the Golden Quartet, the Pacific Coral Reef Ensemble, the Flux String Quartet and video artist Jesse Gilbert. This new work will be approximately 15 minutes long. Wadada premiered this new work at Roulette in Brooklyn, NY in 2013 to commemorate the 50th anniversary of this historic event.s historic event.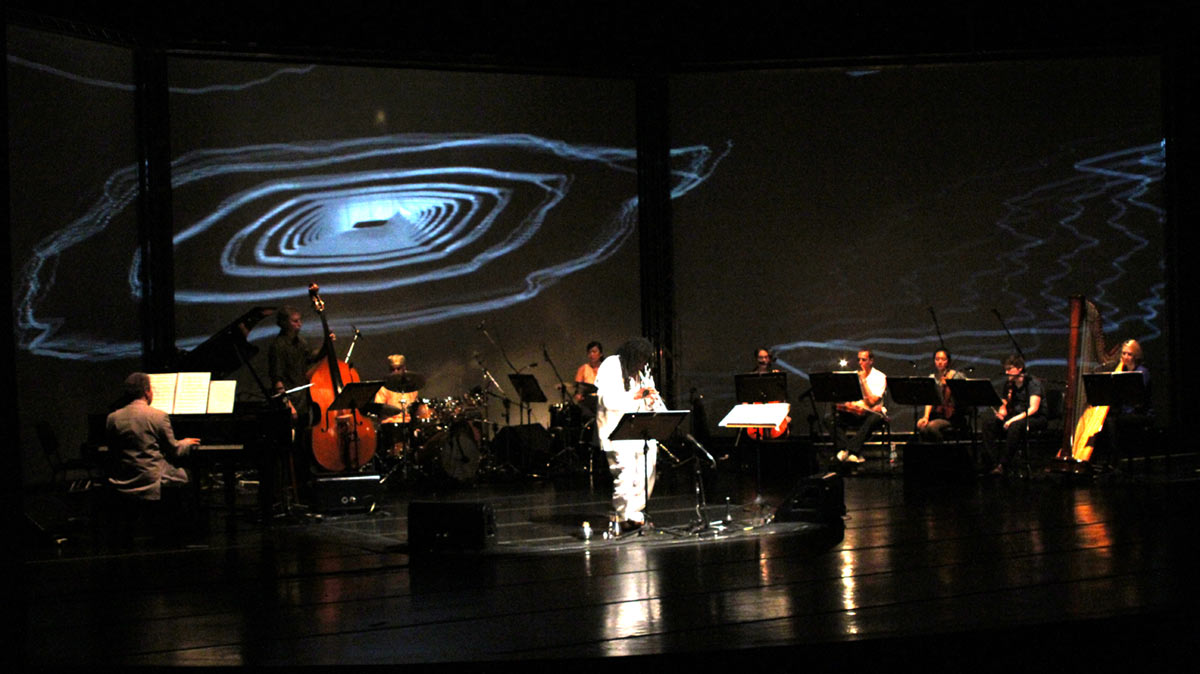 Interview with Wadada about Ten Freedom Summers by Greg Burk/LA Times
---
Over the years I thought that I would compose a tribute to the civil rights movement, centered in the activities of two decades 1948–1968, much in the same way that August Wilson's plays comment on ten decades of the African-American experience in America, but through musical composition/improvisation.
This musical work is the result of my research and reflection concerning the philosophical, social and political history of the United States of America. Ten Freedom Summers is programmed as three evenings of music, and is composed for Golden Quartet and Southwest Chamber Music, an ensemble of nine performers. The world premiere will take place October 28–30, 2011, at REDCAT at Walt Disney Concert Hall in Los Angeles, California.
Medgar Evers: A Love Voice of a Thousand Years Journey, Liberty and Justice was completed in 1977, and is the earliest work in the collections.
John F. Kennedy's New Frontier and the Space Age completes Ten Freedom Summers cycle.
Five compositions were composed during my 2009/2010 Fellowship with the John Simon Guggenheim Foundation.
Southwest Chamber Music commissioned four compositions, funded by the James Irvine Foundation and Clarence E. Heller Charitable Foundation.
Ten Freedom Summers was commissioned by Chamber Music America with support from the Doris Duke Charitable Foundation; and Southwest Chamber Music.