Wadada Leo Smith performs at Big Ears Festival 2019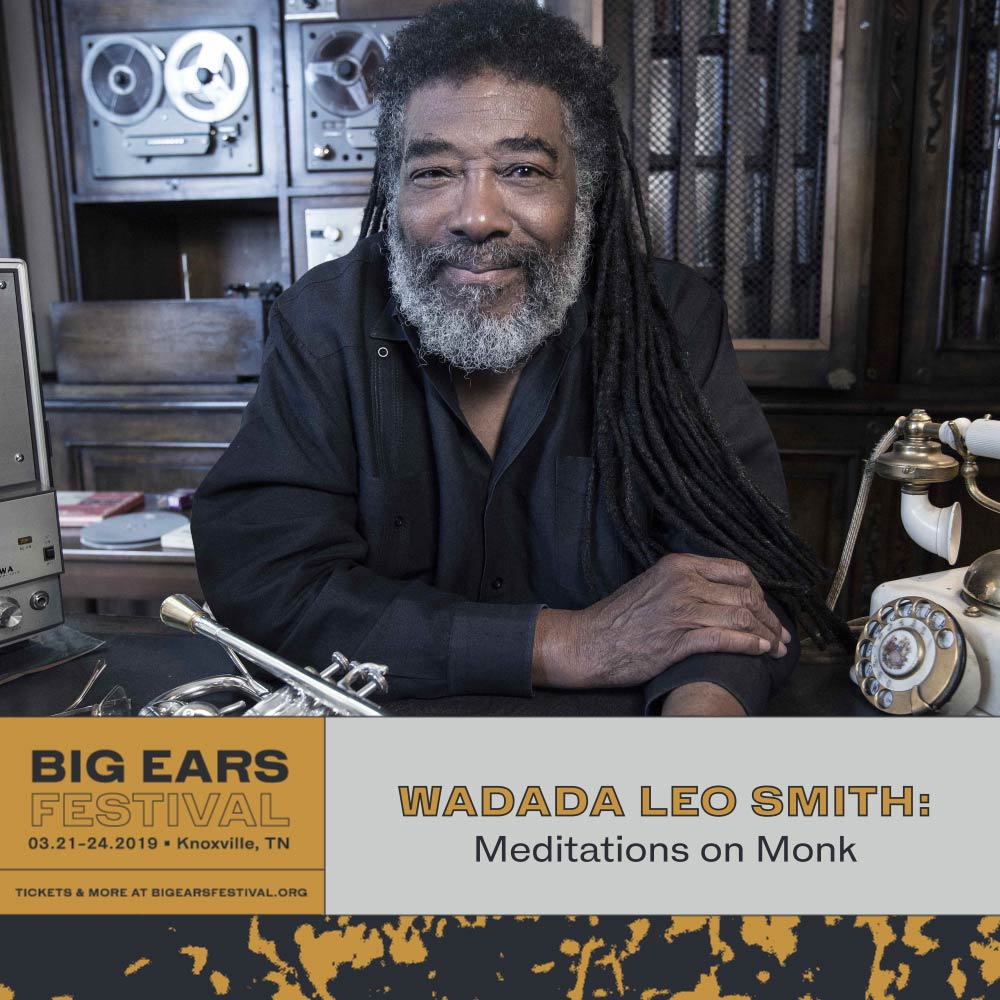 At Big Ears 2019, Wadada Leo Smith applies his beautiful, vulnerable trumpet tone to his solo 2017 set, an eight-piece reflection on Thelonious Monk that includes four originals and four Monk interpretations. Though fiercely original, Smith makes his connections to Monk clear as he plays—their respective singular instrumental vocabularies, their idiosyncratic sense of time, their robust personality. This is a chance to see a jazz master at work with an instrument he has helped define.
---

In 1978, years before turning 30 and when he was still emerging from the shadows of Anthony Braxton's ensemble, Leo Smith entered the studio with the core of his band at the time. Bobby Naughton was on vibraphone and assorted pitched percussion, with Dwight Andrews supplying woodwinds and Charlie Haden on bass. One of the most astounding trumpet triumvirates ever assembled—the darting and mercurial Smith, Art Ensemble of Chicago deity Lester Bowie, and rising free jazz star Kenny Wheeler—presided.
They emerged with Divine Love, a three-part suite of haunting, immersive trumpet-and-percussion pieces where time, melody, and timbre all seem to lace through the air like smoke. Radiant but subdued, dreamy but distorted, it is a testament to Smith's early and unwavering vision and a clear precursor to so many of the meditative ECM wonders that would follow. Shortly after the release of Divine Love, Smith became one of the first performers Ashley Capps ever presented at Knoxville's Laurel Theater. Now, nearly 40 years later, Smith returns with the surviving members of those sessions, Naughton and Andrews, to reimagine music that still sounds completely imaginative.